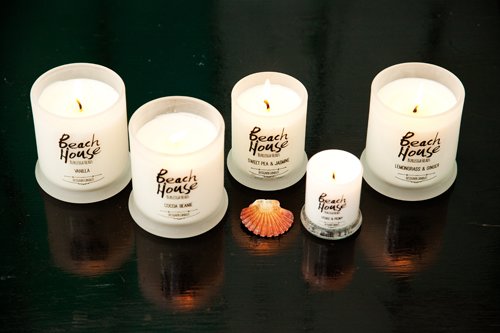 CANDLE CARE:
1. Burn until the wax melts to the edge.
2. Extinguish by "dipping".
3. Always, ALWAYS keep your wick trim.
Ie.
1. When you first light your Beach House Candle we recommend letting it burn for two hours or until the melted wax reaches side of the glass (particularly for the first burn). This will prevent tunneling and allow an even distribution of wax.
2. Extinguishing by dipping the wick into the wax will reduce soot on the edge of the glass. Don't forget to lift the wick up again ready for the next light :)
3. Always trim the wick of your candle before you relight it to prevent unnecessary smoking & this will also extend your Beach House Designer Candles burn time considerably.
If you do find some smoke marks (usually from not trimming the wick enough...tut, tut!) the marks are usually quite easily removed by wiping with a paper towel or tissue.
Candles should never be left unattended, should be kept on heat resistant sufaces and out of the reach of children.
Our pure soy wax candles are not only better for the environment, they have a lower burn temperature than candles made from parafin wax and will burn evenly.
Provided you follow these suggested guidelines you should get approximately 60 hours of enjoyment from your large
Beach House Designer Candle.
Enjoy!